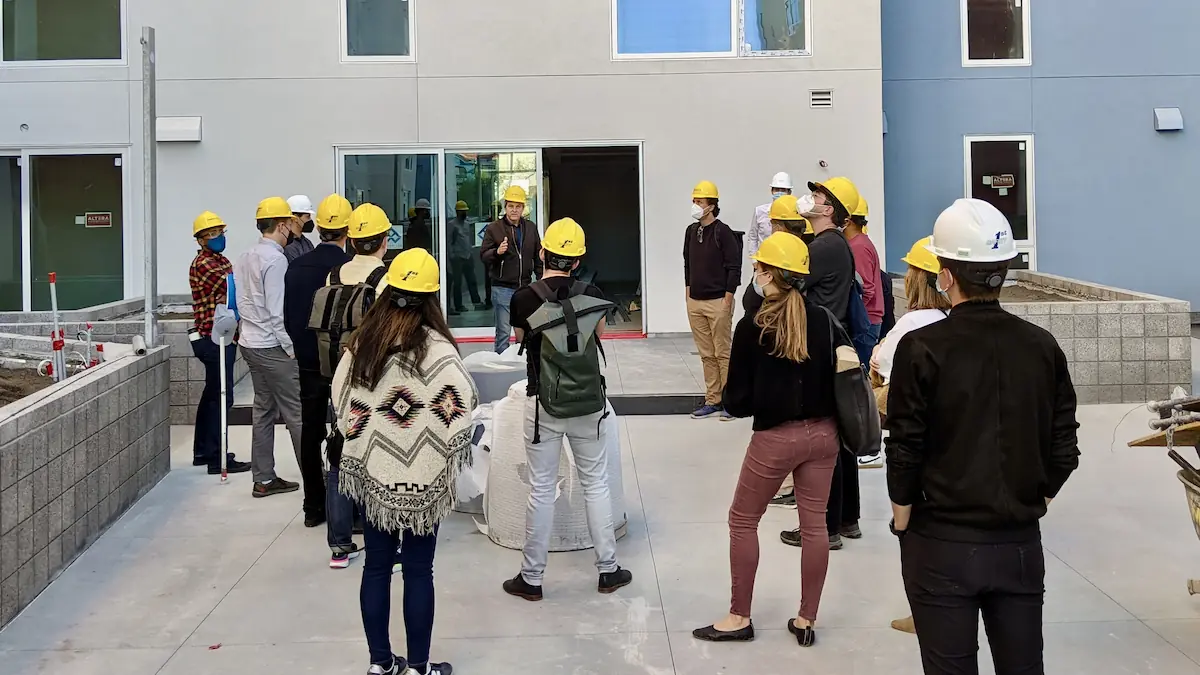 Our members on a field trip to a factory-built modular contruction site.
Effective Government California is a network of over one hundred Californians — largely entrepreneurs and organization builders — who want to help close the gap between California's values and our outcomes.
We believe better government policy and implementation could lead to fewer rent-burdened households, cleaner air, shorter commutes, fewer inmates, fewer wildfires, higher test scores, and more good jobs. But this is not a finger-pointing exercise, per Teddy Roosevelt: "The government is us; we are the government, you and I."
How We Work
We recognize politics and policy are crafts that take decades to master. We are humble about our current understanding of the existing system and how we might help improve it. Accordingly, we partner with elected officials and advocacy organizations who are already doing this work to improve California.
The things we can bring to the table — beyond financial resources — are a set of concrete skills we have honed while starting and scaling companies and a sense of optimism borne of our experiences as entrepreneurs.
We believe this set of resources, combined with the right elected officials, policy experts, advocates and community organizations, can generate real change and improvement in the lives of Californians over the next one to two decades.
Progress To Date
2021 was our first year in operation. We contributed $1,000,000 to elected officials and advocacy organizations working to build more housing and prevent megafires.
We will contribute $2,500,000 in 2022.